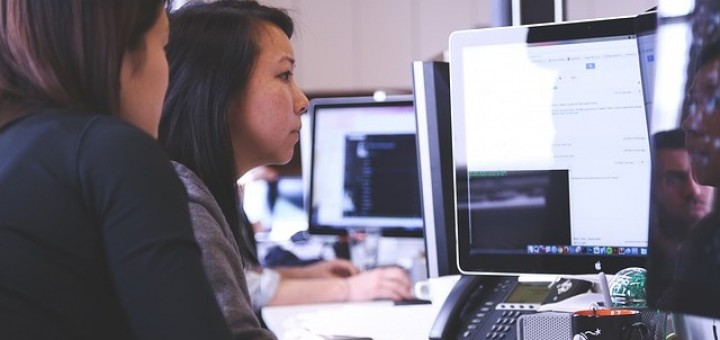 Tech Industry Moves Closer To Gender Equality
A current trailblazer for women in the tech industry is Lens Technology founder Zhou Qunfei, whose net worth sits at around $7.5 billion. Leading consumer electronics brands like Samsung and Apple turn to her company to manufacture their touchscreens, and they are looking to expand further in 2016.
Other female pioneers in tech include Denise Coates whose net worth sits at $2.9 billion, thanks to the success of her UK based betting site bet365. Judy Faulkner of Epic Systems has a net worth of $2.6 billion after becoming a leading systems provider for the medical industry. Not far behind is Meg Whitman (CEO of hp) with a net worth of $2.2 billion.
These powerful women are joined on the investment front by Jenny Lee, a managing partner at GGV Capital. The venture capitalist was the top investor in tech in 2015 and had the honor of being the first women to reach the top of the Forbes rankings.
Yet despite such clear success stories, the overall numbers of women in tech are disappointing. Of the richest billionaires in the field, women account for just 7 percent. Coupofy created an infographic exploring many other facts about females in the industry.
These include the fact that women only account for 20 percent of tech startup founders, while the fortune 500 companies only have 17 percent female Chief Information Officers, and despite the standard set by Jenny Lee, just 5 percent of tech investment comes from women. Technology is simply a male dominated industry.
This is no clearer demonstrated than by the fact that over half of women who start out their career in a tech company end up quitting and doing something else. Why does this happen?
Of course, it is always a complex and personal decision as to why somebody leaves a job, but survey data reveals several themes. These include the feeling of being overlooked for promotions, not being paid what they think they're worth, long hours and lots of traveling, and not being able to spend enough time with the family. Others lost interest in the work itself or disliked the company environment (disliking co-workers and bosses etc).
The survey group was also asked where they ended up. While 20 percent spent significant time out of work, 24 percent took a nontechnical job in another industry, 22 percent went freelance using their existing tech skills, and 10 percent took the bold move of starting their own company.
If this data can be extrapolated out for the whole population some reasonable measures could be put in place to retain more women in tech. One might include the opportunity to work flexible hours and to complete tasks from home. It's interesting that Facebook and Netflix recently updated their maternity leave policies to allow women more time off.
Venture capitalists have noticed the unequal numbers of women and men in tech and are helping to correct them by funding only female startups. Forerunner Ventures, Golden Seeds, Cowboy Ventures, and Aligned Partners are all on board with the policy.
Meanwhile Yahoo! YouTube, IBM, and HP all now have female CEOs; and Facebook, Google, Microsoft, Twitter, Apple, eBay, LinkedIn, and Yahoo! are now opening female positions at a rate 238 percent faster than men, which could really change the landscape in just a few years.
Women may still be the minority in the technology industry, but with these leading firms setting the example, things are going to look very different in the next 10 years.
For 33 facts about women in tech, be sure to check out the infographic from Coupofy!
About our Guest:
Zuzana Padychova is a glocal marketer helping international SMEs to adapt and execute their global business strategies in local markets. With a focus on digital marketing, she has worked with teams from 27 countries over 5 continents so far. Zuzana is in a team of digital marketers developing a network of Coupofy online startups across the world.
Use Facebook to Comment on this Post