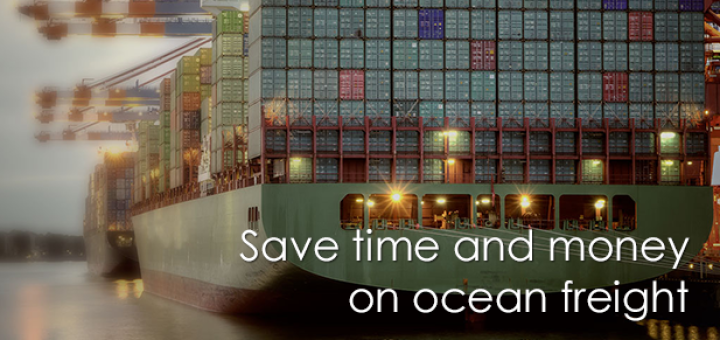 Hi!!
Today a great startup from a great entrepreneur, my friend, Tony Celestino. He is from Maceió-AL-BRA and his startup is called LoteBox, the ideia is to help companies to be able a rent part of containers on ships around the world, It´s a dire idea but I´m sure that it will be sucessfull. Tony told us all detais from his startup here on Startups Stars blog.
What is LoteBox and how did you came up with this idea?
"Lotebox is an online platform that enables cargo agents, carriers, and other trades companies to connect to consolidate containers and save time and money on freight charges.
In 2008 I worked in a Brazilian company that was starting its U.S. operations at the time we had to transport a container from Santos to New York and even though the container was partially empty we had to pay for shipping a full container. This situation was very damaging to the business, especially because it was a company that was just starting to operate in the international market. This intrigued me and five years later, when I participate in Startup Weekend Recife I thought of finding a solution to this problem, hence the initial idea for Lotebox arose."
How the legalization of contracted goods works?
"In the current configuration, Lotebox does not take care of the legal aspects of freight. Functioning as a large marketplace, our main goal is to connect the various players (importers, trades, cargo agents, etc..) And from that point on they assume any negotiation. But we are very careful with this aspect of the business and so we have among our mentors a lawyer, Diogo Noble, that is expert in maritime law and a cargo agent."
How did you get access to international networks to enter that market?
"We are counting on strong support from the startup and market access divisions of SEBRAE, we are also seeking closer contact with other institutions such as Apex, Brazil Innovators and Endeavor Brazil. Furthermore we are already negotiating partnerships with trades and agents in Maceió, Recife, China, Angola and Spain."
How is the challenge of launching an international startup?
"It is a huge challenge!! Dealing with cultures, times, laws and different rules of negotiations is difficult for any company, even if already established, let alone in the case of a startup. Not to mention the legal, tax and accounting."
You managed to raise investment or are using own resources?
"Since the beginning we decided that we would develop the MVP and seek initial traction with our own resources (bootstrap). Our MVP is almost ready for use by early customers and partners. During our official launch at TechCrunch Disrupt, we intend to present the business for many investors, venture capital and accelerators."
Describe your team, please.
"Our team is composed of complementary talents of high level. I'm the CEO and an administrator and MBA in Marketing from FGV, Rafael Gaia (CTO) is a software engineer from PUC and a web and mobile dev, Luiz Gomes (COO) is a mathematician and consultant for software process improvement and Eduardo Carvalho (CFO) is an economist with experience in multinational companies and financial markets."
Note
Thanks Tony and all your team!
bjs
Talita Lombardi
Instagram Talita Lombardi
Twitter: @talilombardi
E-mail: [email protected]
Fan Page do Startups Stars
Use Facebook to Comment on this Post